I must admit, this was my first visit to Dillon Falls, just west of Bend, Oregon. Even though I had influenza at the time, it was worth every kleenex break to shoot this lovely couple there! This gem of a location is now on my list to visit again, and do some more exploring.
We started off along a scenic trail that passes by a large expanse of wetlands, busy with ducks and birds. The river stretched along the other side of the path. Aaron and Amanda brought their adorable dog 'Moo', who trotted along happily and kept trying to steal the show!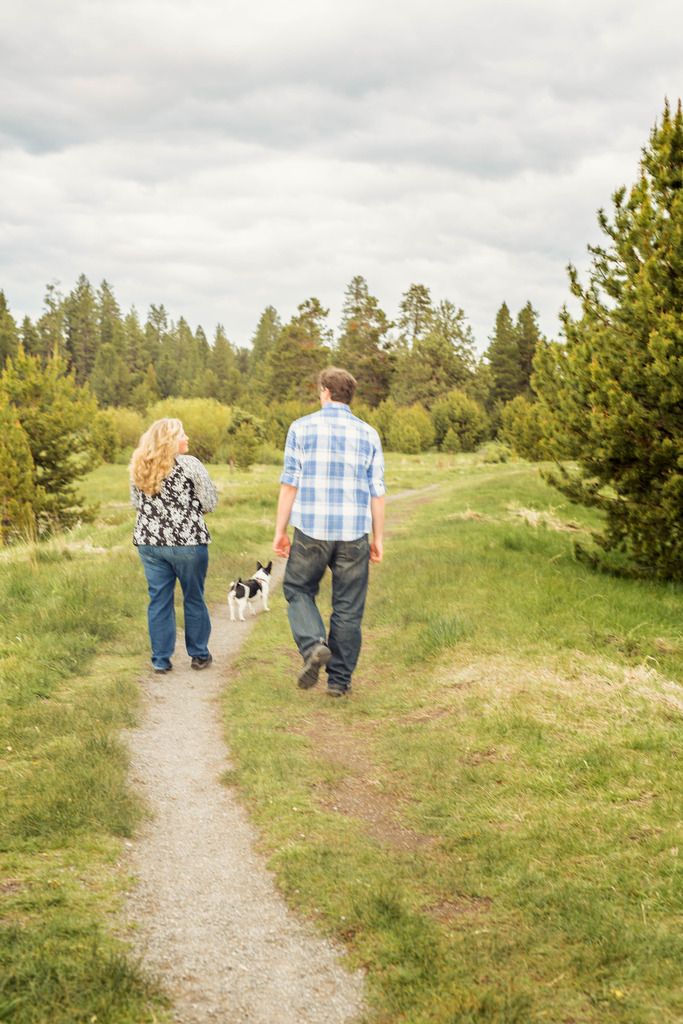 The weather was perfect, with billows of moody clouds in the sky to add some drama to our pictures!
This couple shared that they wanted to have this session at Dillon Falls because they love nature. Some of their best memories are of camping and hiking adventures that they've shared.
I love it when my clients choose a location that holds special meaning for them!
Their wedding will be at Black Butte Ranch in September, and I'm already excited about that amazing outdoor location!
It's been an honor working with Aaron and Amanda so far, and I'm so glad they chose to include me in their next great adventure...