August 8th was a magical day here in Central Oregon! On the day of Jeff & Anna's wedding, the summer weather was perfect, with a light breeze to keep the guests cool. The old ranch house in Crooked River Ranch was transformed with lovely DIY decorations. I loved the color scheme of purple and navy blue, the photos are so full of color! I'll start by sharing some of Anna getting dressed. The rooms upstairs at the ranch had some amazing old mirrors!
Those cute sparkly shoes are the ones the bride was wearing when her groom proposed to her! So of course they had to be included. For the wedding day she wore white Converse, to match the groom's black ones. :-)
Her bouquet was studded with vintage brooches, and she added a touch of Superman just under the ribbon! Her favorite super hero also showed up in her custom garter. The pearl and diamond necklace and earrings were a gift from Anna's mother-in-law.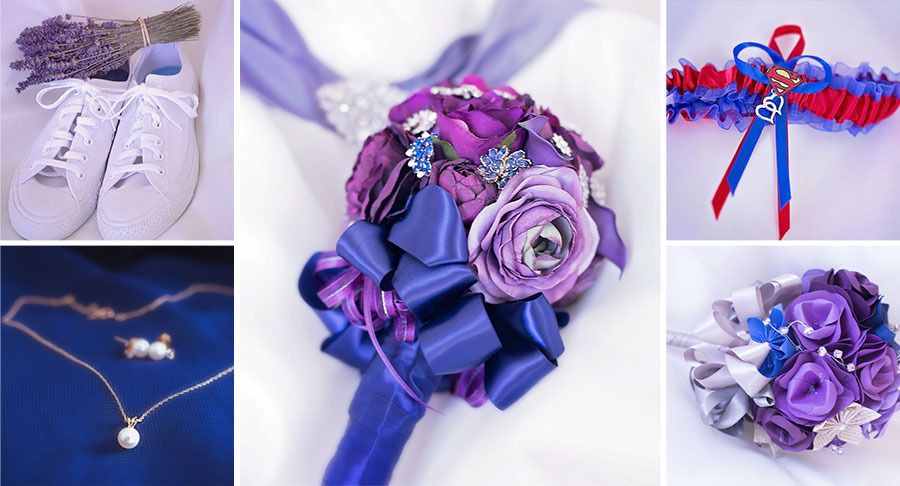 The rings! Anna ring was gorgeous, with a square diamond setting surrounded by smaller diamonds. Lavender was everywhere at this wedding, and the smell was heavenly!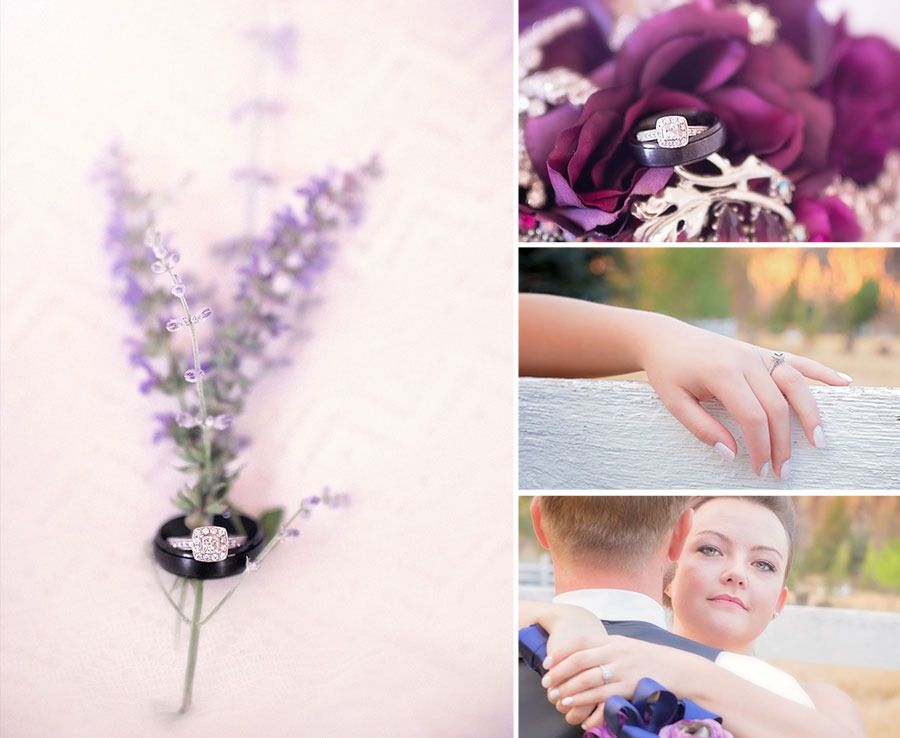 The outdoor ceremony had a breathtaking backdrop, as the guests all faced the red rock cliffs of the canyon. The bride and groom said their vows under a wisteria-draped arbor.
The grand finale to this event was the stunning sunset! The couple posed for this amazing shot just as the sun went down.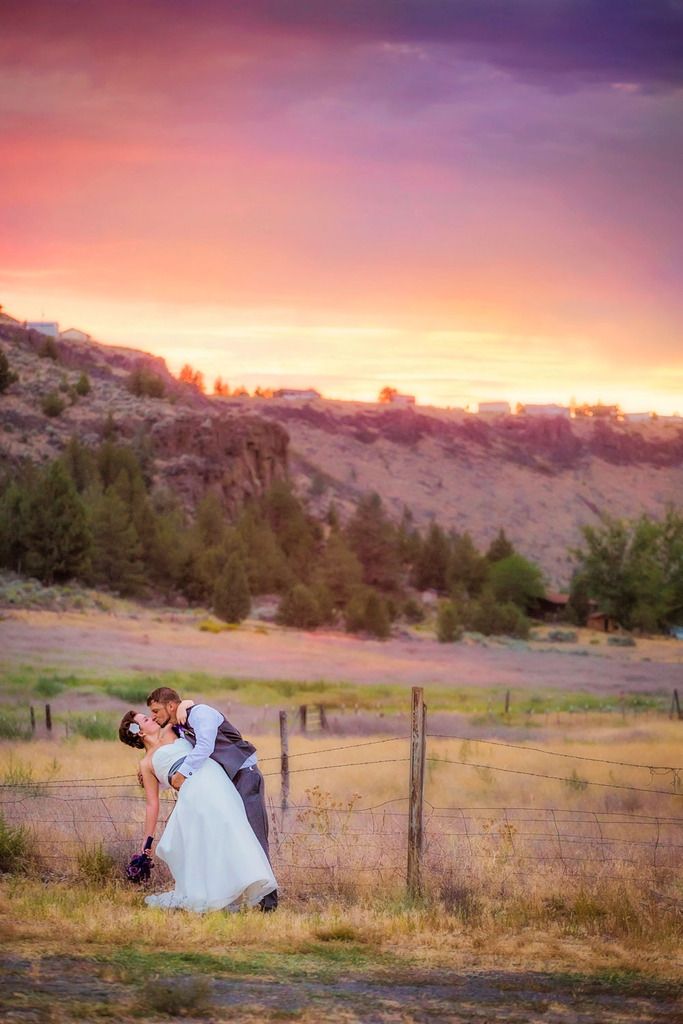 We're sure this sweet couple will have many wonderful years together! Congratulations, Anna and Jeff!