I finally found a dress for B that had enough tulle to look 'fairy-like'! She was so excited to do a session for this series of fairy pictures, and she did a great job posing. If you've ever seen the Disney Tinker Bell movies, you know there are different kinds of fairies. So for the first one I made her an Animal Fairy, with lots of friendly butterflies coming to visit: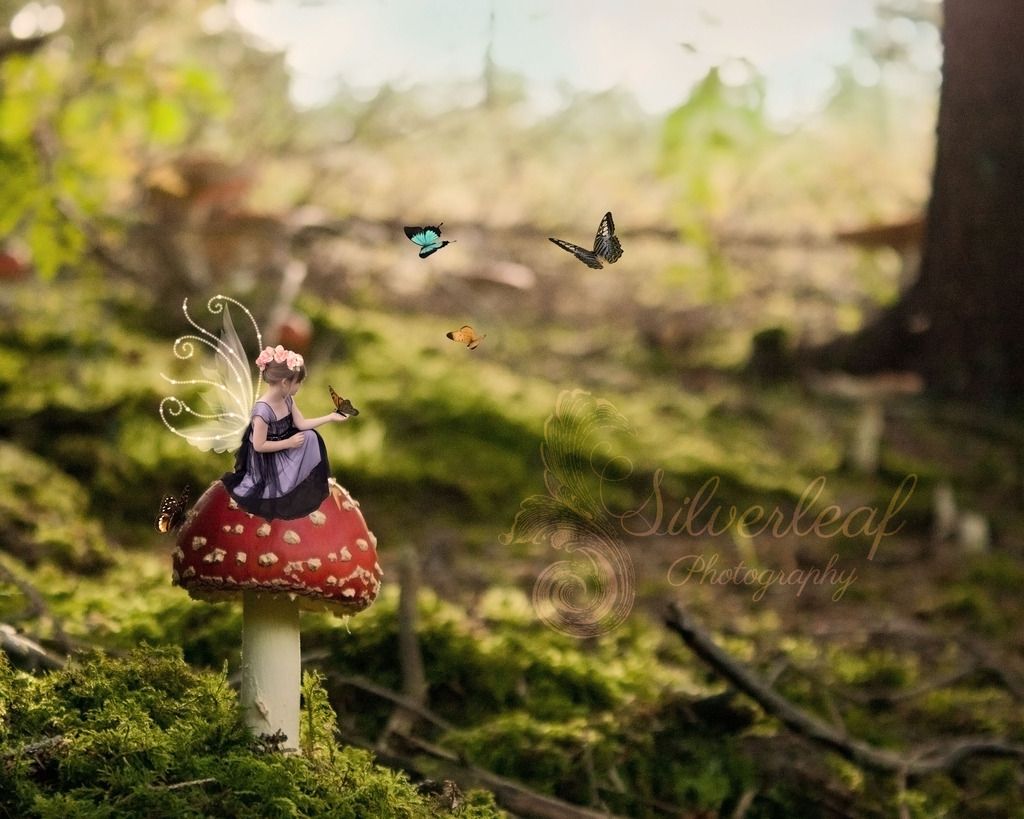 For the second one, I decided to have her sitting on a lily pad, using Pixie Dust to make a water lily bloom! I also changed the color of her dress for each picture, to keep these from looking too similar. I'm not sure if this one would be a water fairy, or a garden fairy, so take your pick!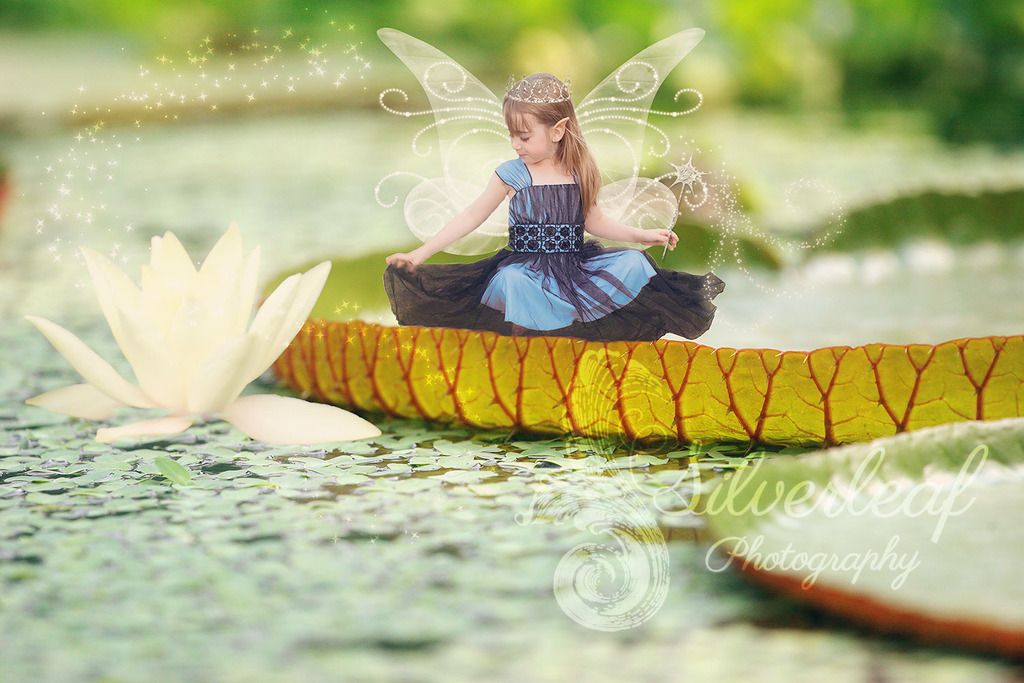 For the next one, I wanted to include a dreamy forest and a friendly unicorn! (More mythical creatures? Why not!?) I decided to call this one "Unicorns Only Eat Magic Apples." Those magic apples must be picked by fairies, of course! I decided to make this one Autumn themed too, and added a wreath of leaves around her head. I loved the golden wings, too!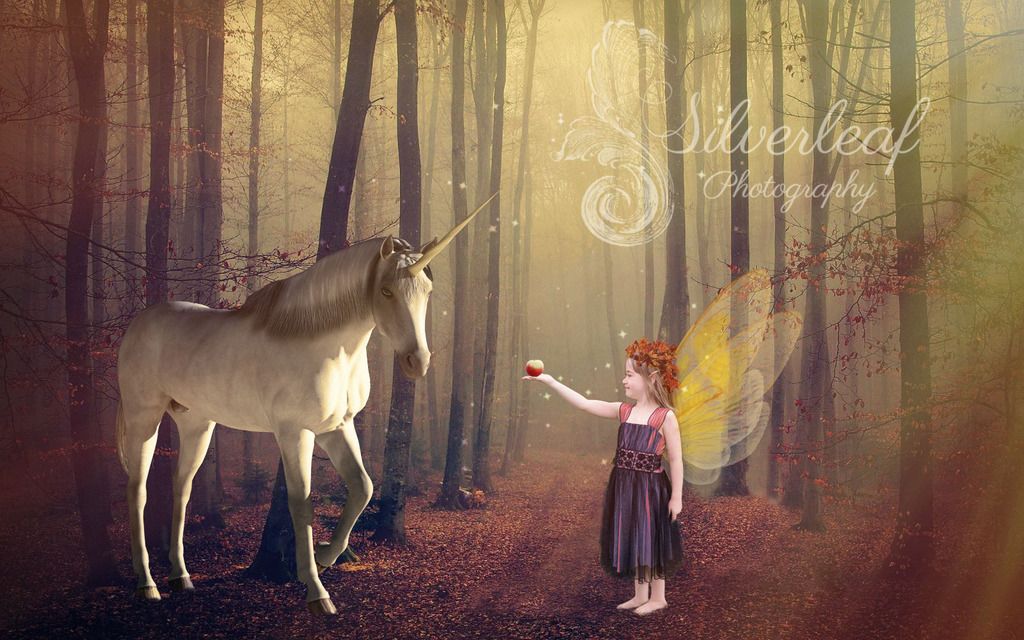 This last one is probably B's favorite, since it looks like she's really flying! The trick here is to take two photos, one of her standing and the other laying over a table with her legs up. Then I replaced the normal legs with the ones that were off the ground, to give the look of her floating. I think she's making this flower bloom, so I guess she's a Garden Fairy!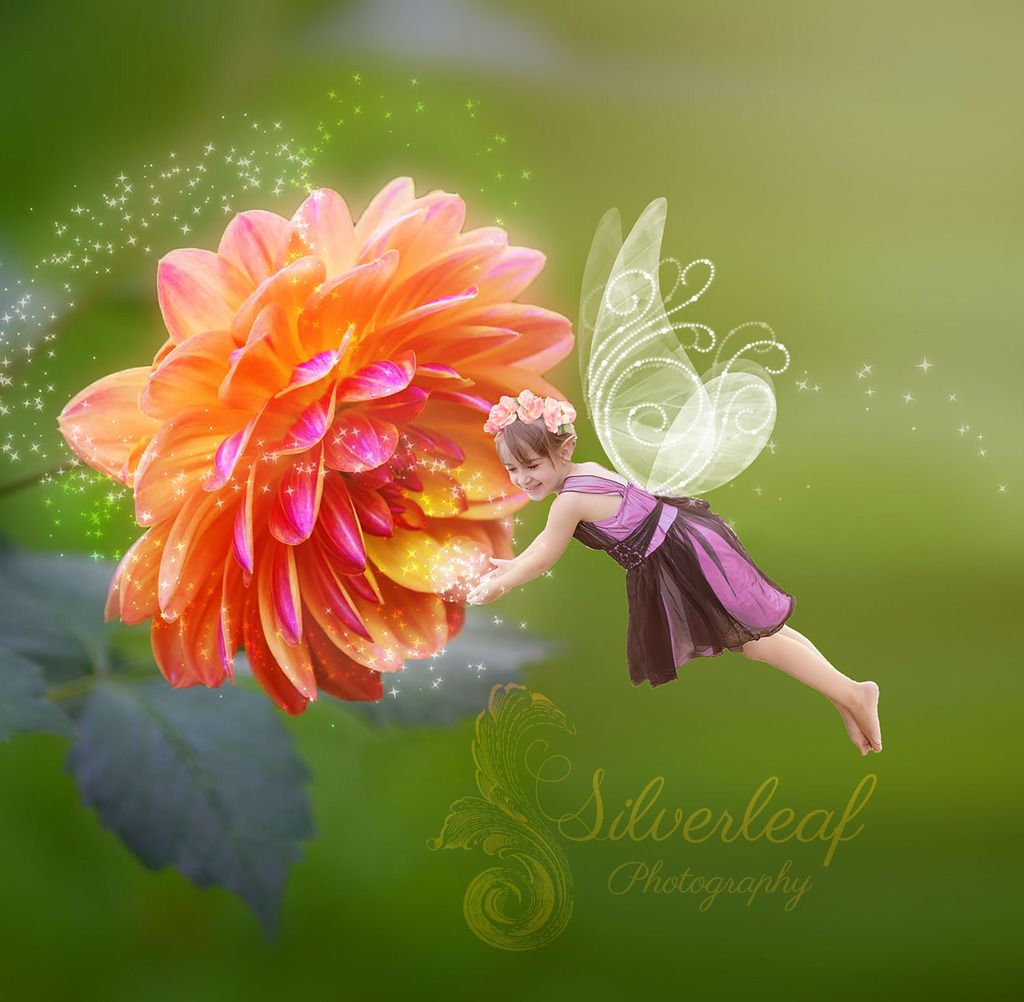 I did a fifth one that looks like she's putting a rainbow across the sky. That was one she asked for specifically, she said she wanted to be a Light Fairy! So I gave it a try, but I just didn't like it as well as these first 4. I'll let you decide if you think I should include it in the series: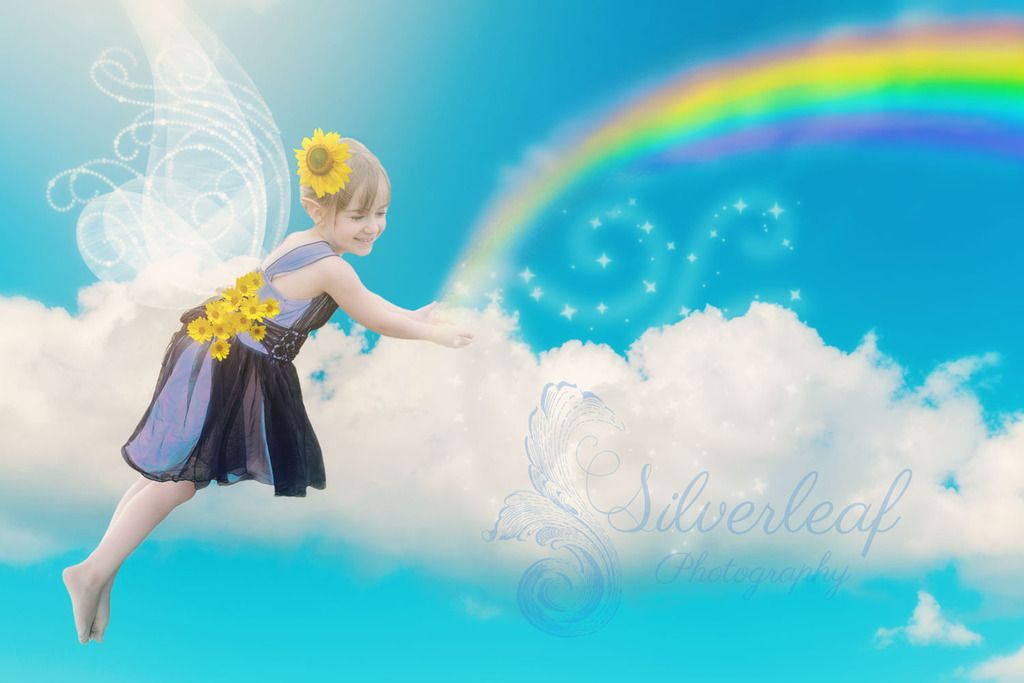 I think I prefer the warmer look of the others, but B is thrilled with it! By the way, did you notice her ears are pointy in all these? :-)
Wouldn't any girl love to have pictures of herself like this?? I know I would have when I was little! It is a bit time consuming, but so much fun to create these! If you know a little girl who'd like a Fairy Photo Session, let me know!