I went through the pictures I'd downloaded of our holiday decorations, and decided a couple of them were worth sharing! I love to go all through the house with my camera right around Christmas, in the evening when the house is lit mostly from the lights on the tree, and capture some special details to remember. One of my favorites from this year was the Christmas village: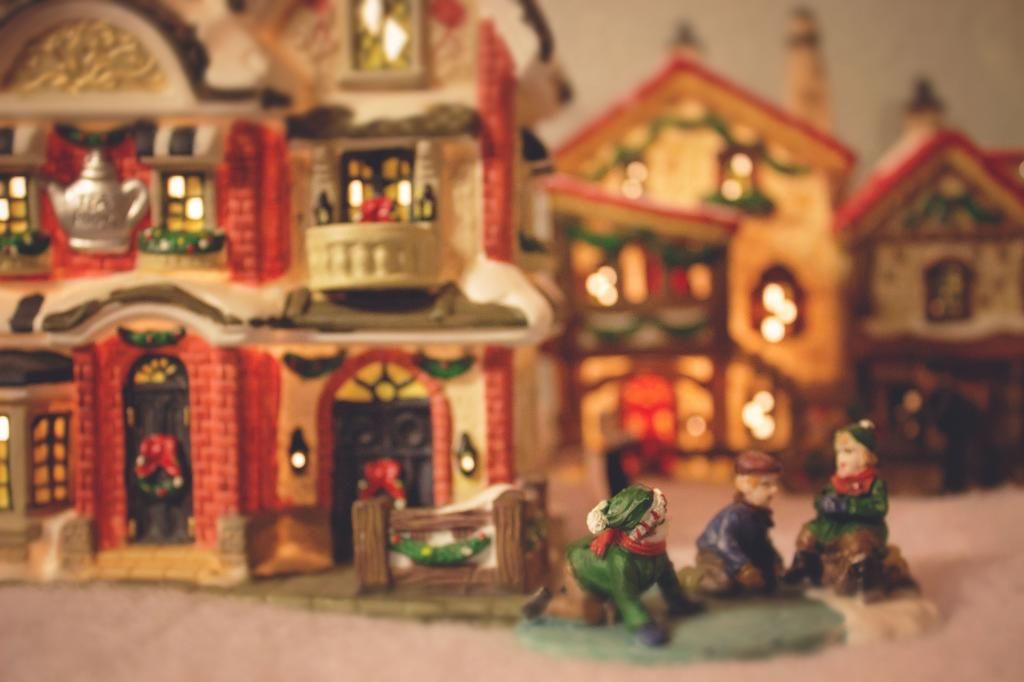 I love getting down and peering into the imaginary lives of the villagers! My second favorite this year was my homemade glass ornaments. I bought plain glass ones and filled them with tinsel.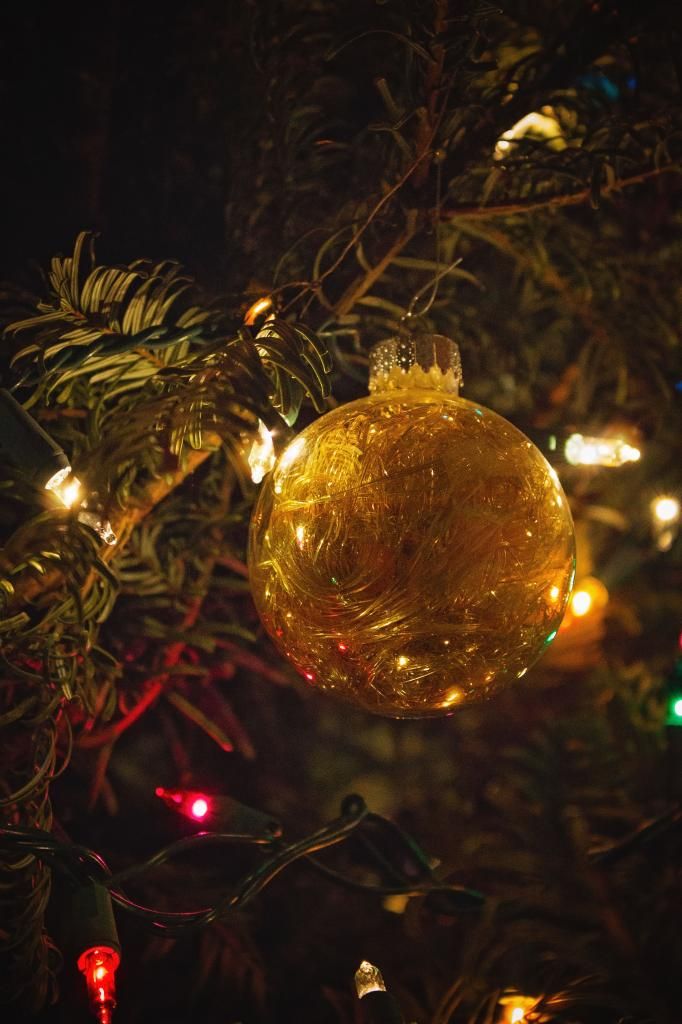 The lights on the tree made them really sparkle! I hope your holidays were every bit as magical as ours!