Our products are of the highest quality, consistent with our brand. You'll find archival quality albums hand-crafted in Italy, custom USB drives with your names etched in a crystal finish, and more! I created a video that shows each item in a slide show. You can view it here: Product Slide Show
Here are the pictures, so you can take your time and look at each one. First, let's look at the USB drive. This comes in a white box with slide cover. The thumb drive is held securely inside, with a polished silver and crystal acrylic finish. The names of the couple are engraved with their session date.
Every print you purchase comes with the digital file. This custom USB drive will hold them safely for you.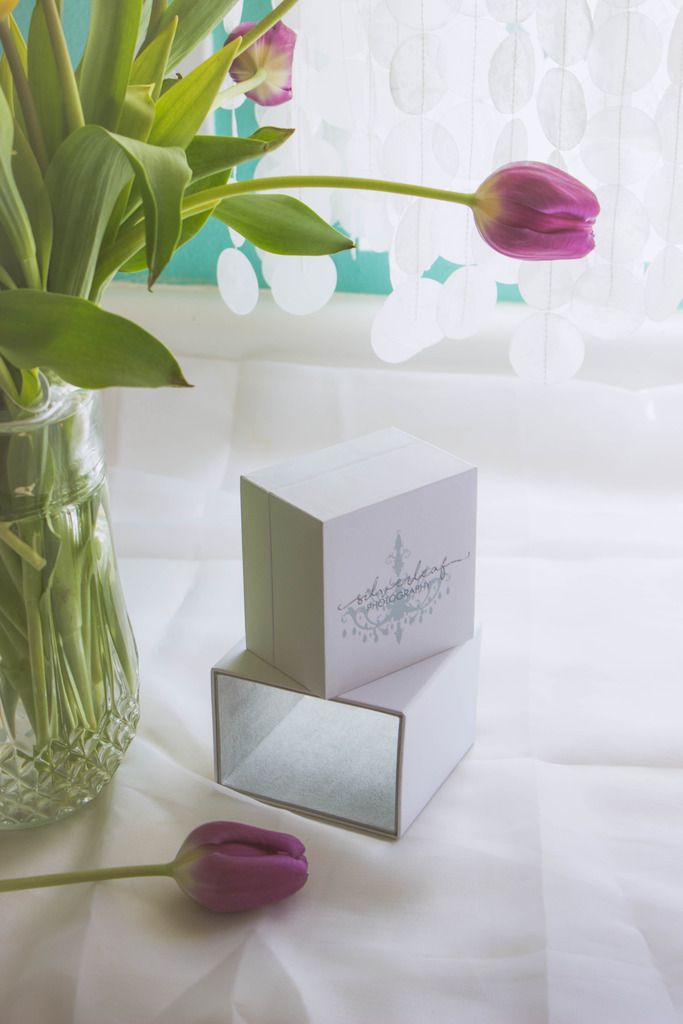 White Slide Box for Custom USB Drive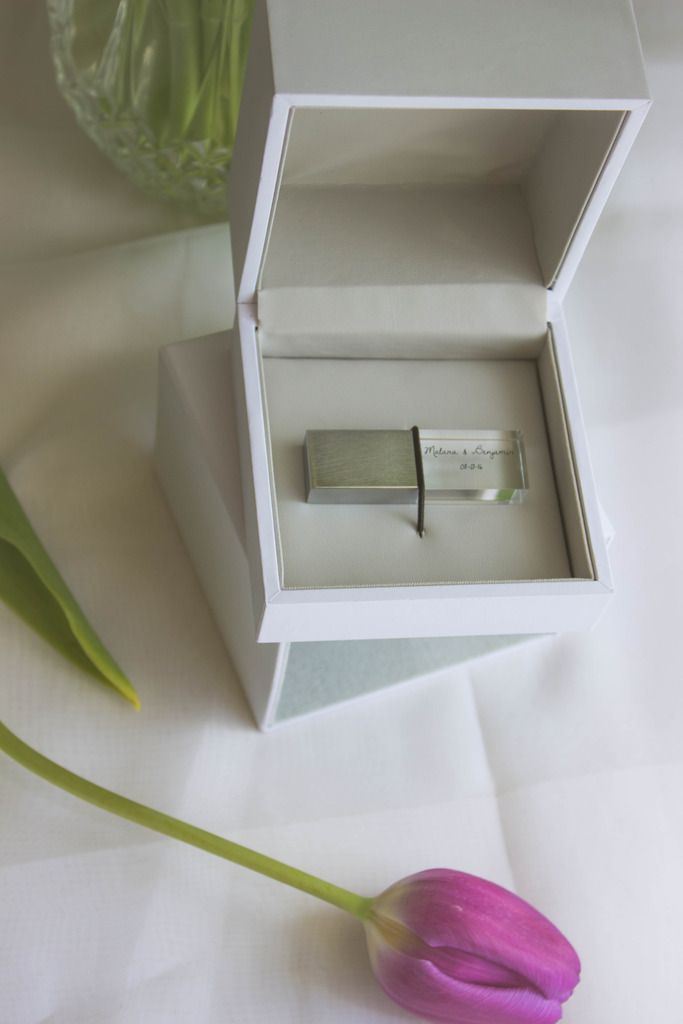 Inside of USB Box with Custom Thumb Drive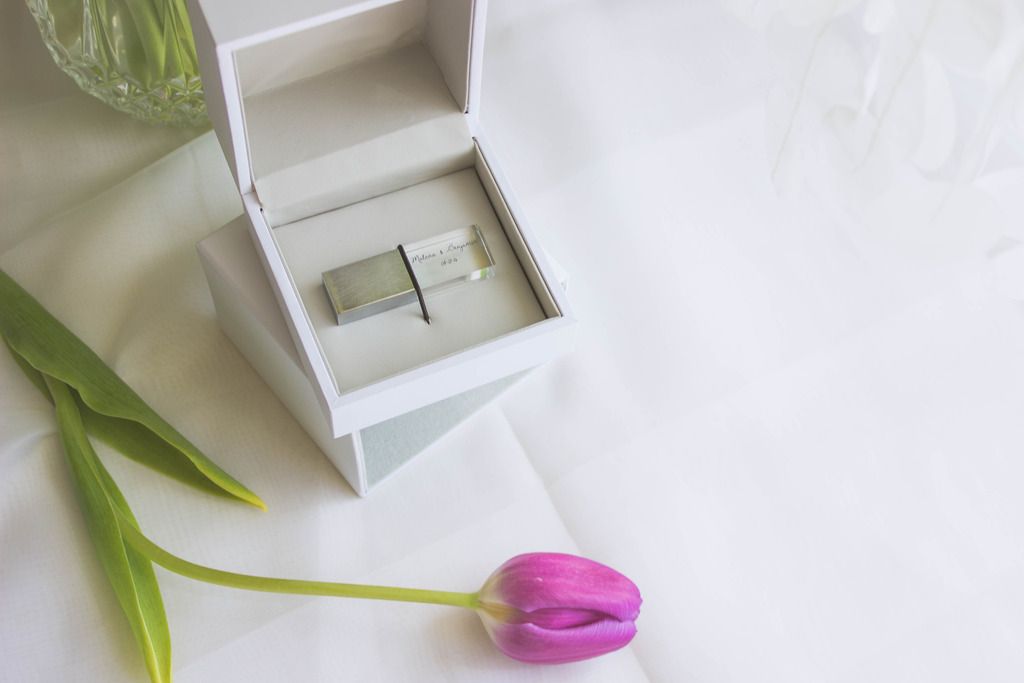 Silver and Crystal Thumb Drive with Engraved Names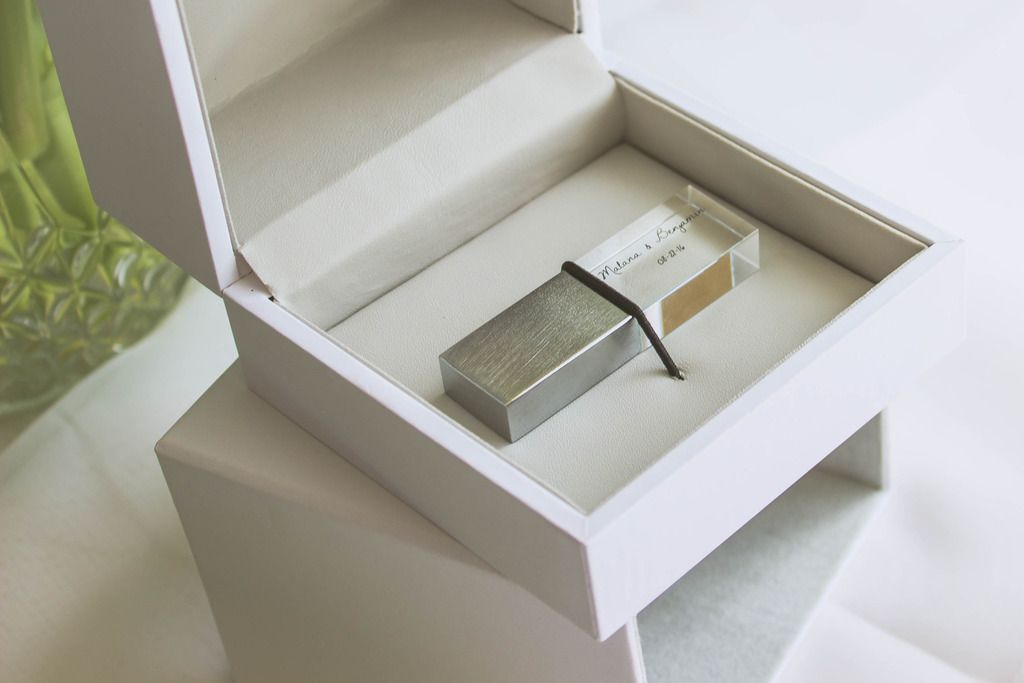 Custom USB Drive with Engraved Names and Wedding Date

Next we'll look at the line of Italian-made albums. I like to call them Art Books, because they're so much more than just an album! The smallest book that we offer is a 8 x 8-inch square album, with a custom box (shown below). These are also available in 12x12, and the huge 18x14.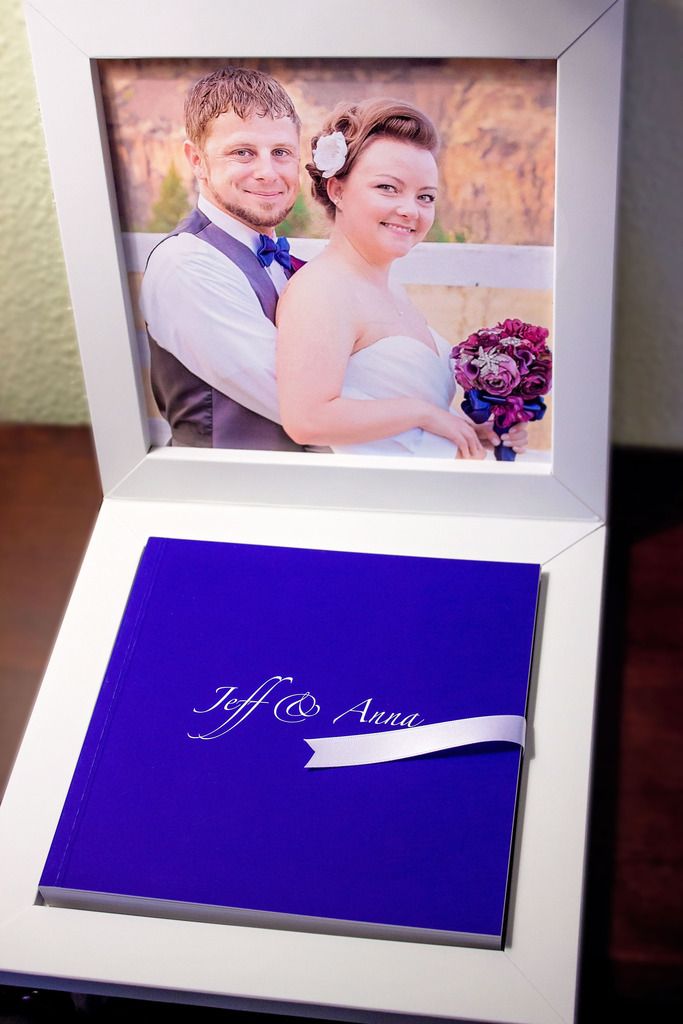 The square wedding album with custom box This album can be customized to the color and theme of your choice, and holds up to 30 pages.

Here's an example of the larger size in an elegant black and white color scheme: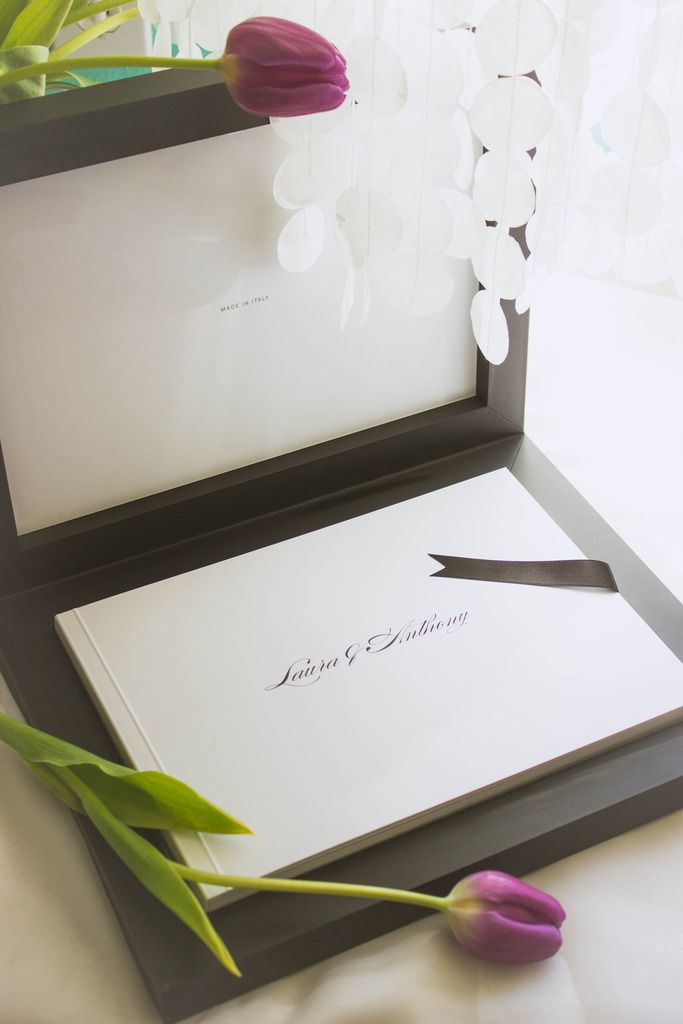 The larger boxed album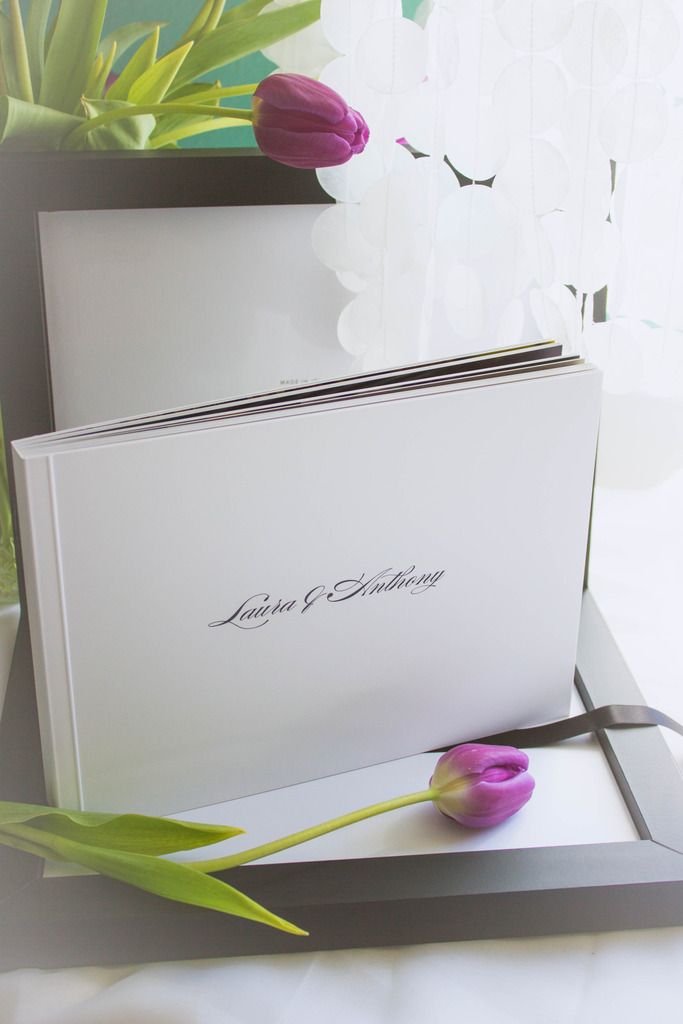 The couples' names are also embossed on the outer cover of the box: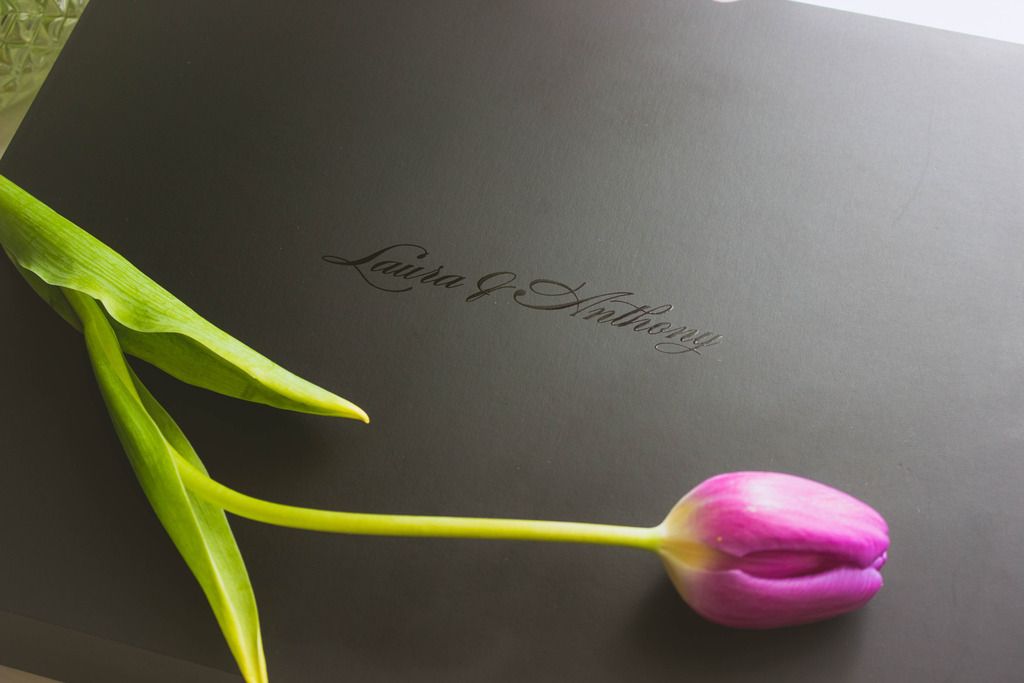 Another album option is the Deluxe Art Book with up to 100 pages, and a custom box. Our sample is shown with the "maple" finish, available in a wide range of colors. For this album, the box lid lifts off completely, and features a complimentary color inside that shows as a band around the middle when closed: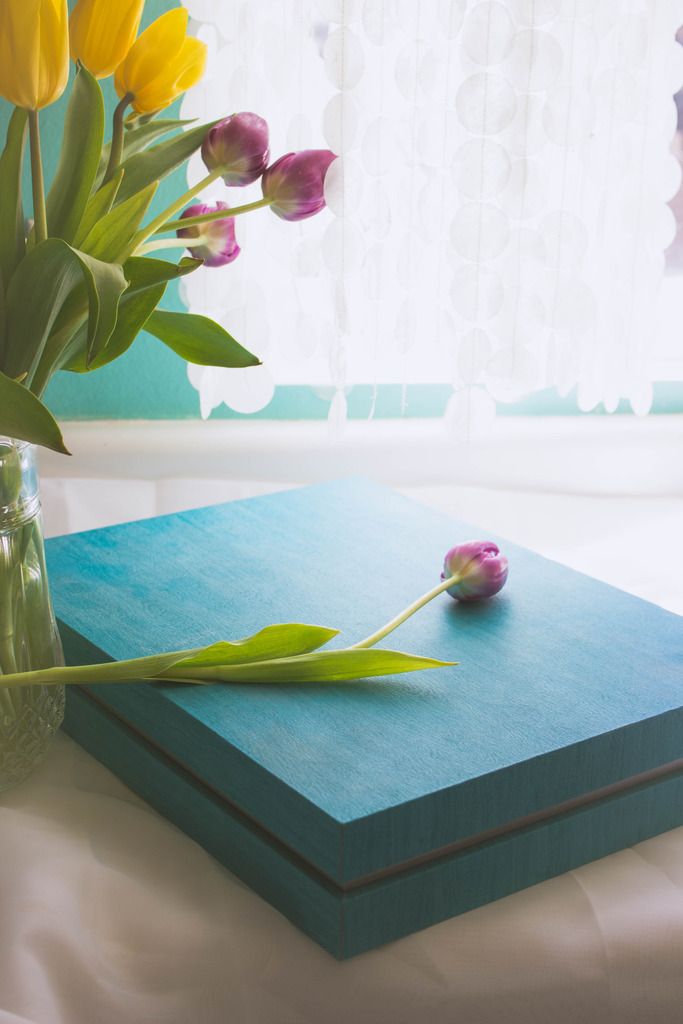 Italian Album with Custom Box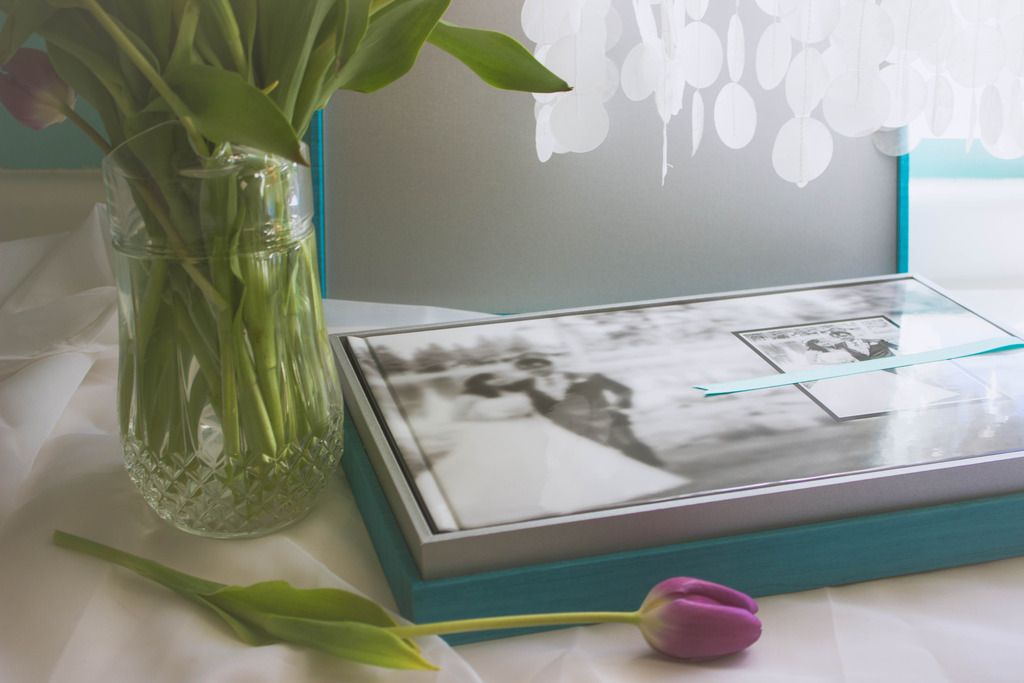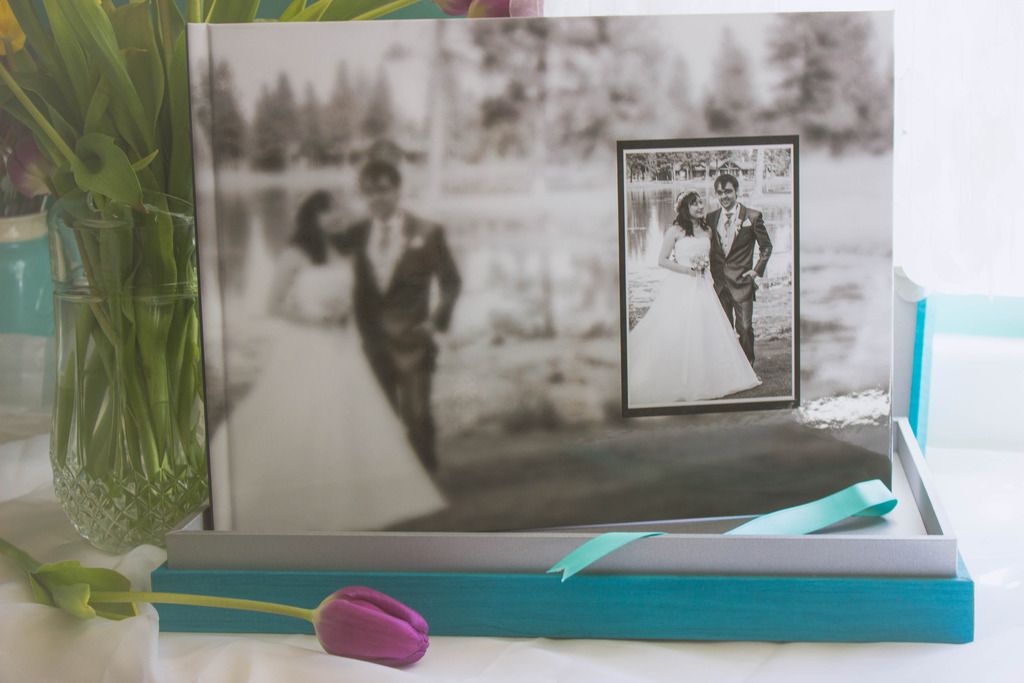 As you can see, the ribbon is used to lift up the album, and can be any color you choose.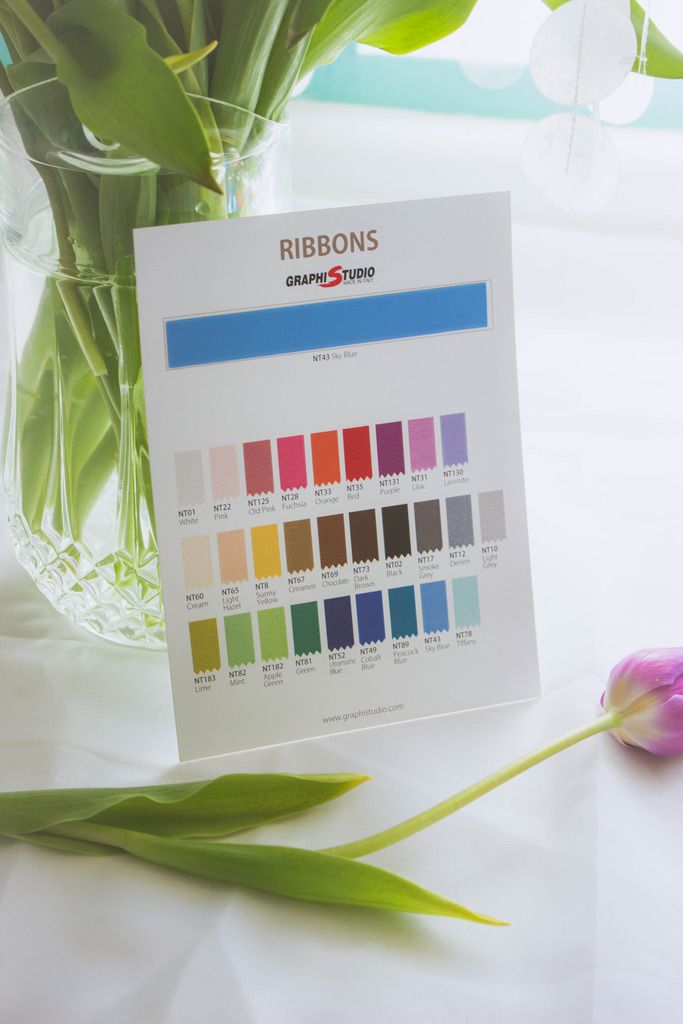 We also offer parent albums, which are hard cover books with the same rigid pages as the full-sized albums. These make wonderful gifts for grandparents. (These are small versions of your larger album, and only available as an add-on with full sized album purchase.) They come in 4x6 or 6x8 size.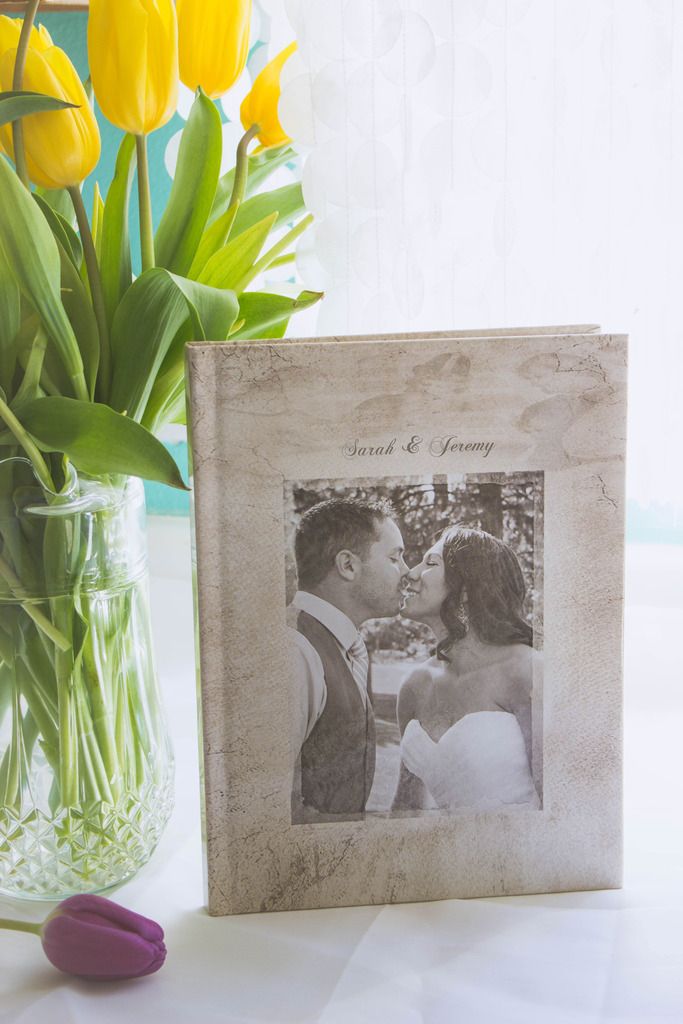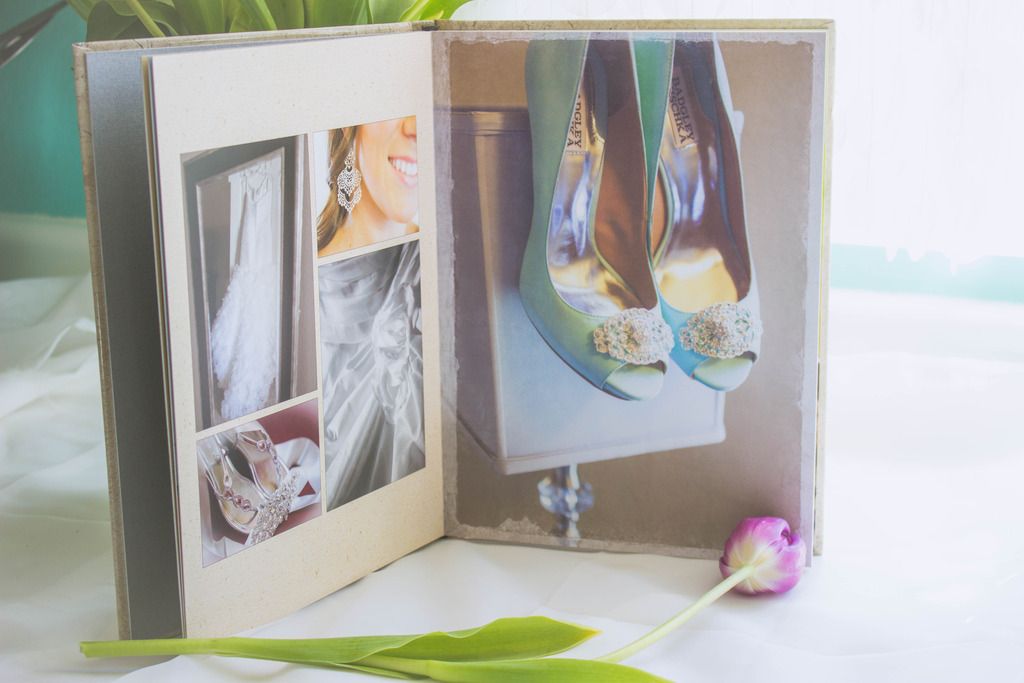 If you choose to buy your digital files on a disc instead of the USB drive, we create a custom DVD case for you.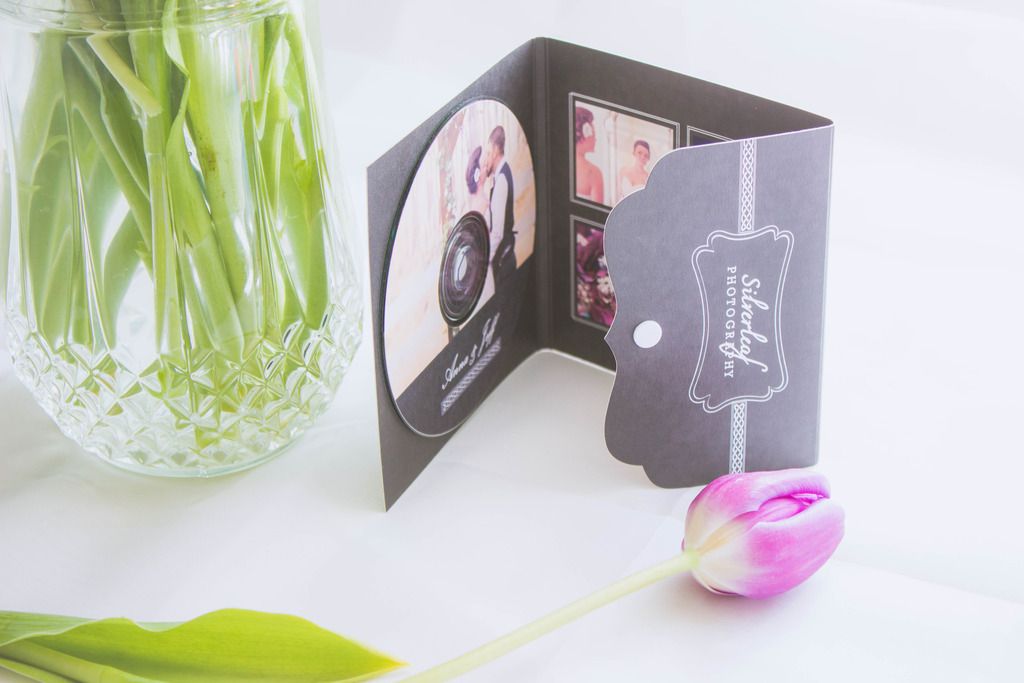 Customized DVD case for Digital Wedding files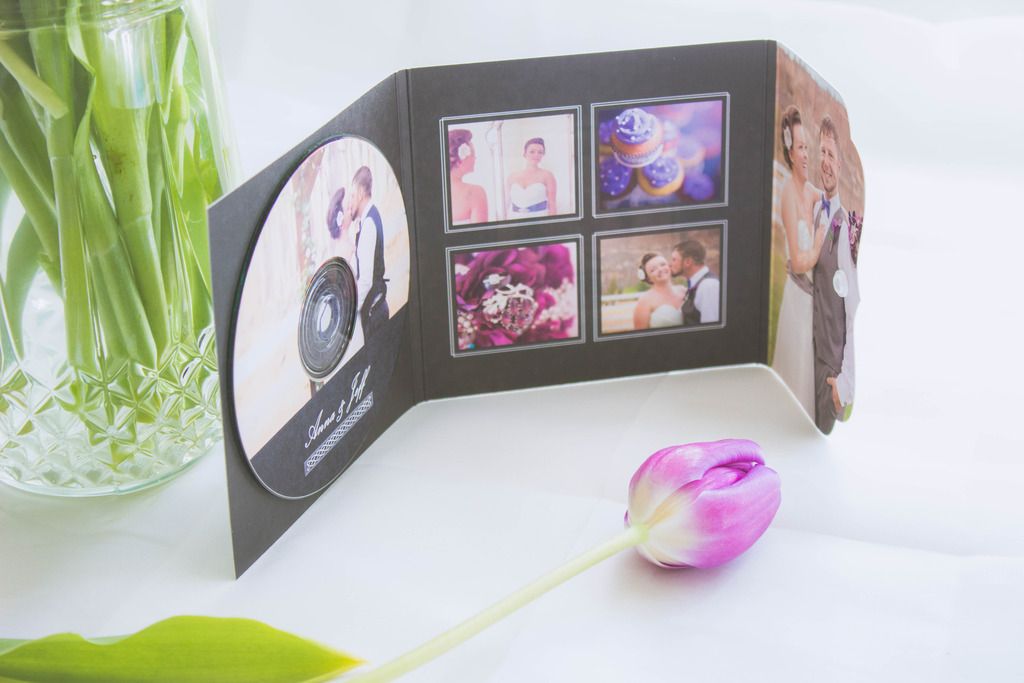 If you'd like to schedule a consultation, we'll bring all these samples for you to see in person!